Welcome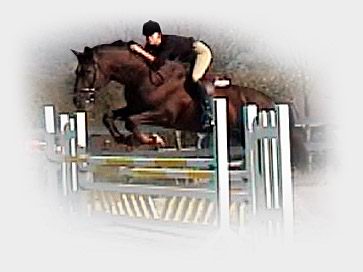 The Irish horse has made a tremendous impact at the upper levels of most International disciplines. The Irish Sport Horse Studbook has frequently ranked first in the World Breeding Federation for Sport Horse (WBFSH) standings for Eventing. Custom Made, David O'Connor's Olympic gold medal winning mount, Mill Pearl, Joe Fargis' international jumper and Olympic silver medallist, and Special Envoy, Nelson Pessoa's long time successful jumper, are all recognizable international performance horses and they are all from Registered Irish Draught breeding. The Registered Irish Draught Horse is the foundation breed for such equine athletes. Both purebreds and partbreds alike are known for their performance superiority, intelligence, soundness and stamina. For a breed that has less than 3000 horses registered, the Registered Irish Draught seems to have made a sizeable impact in performance worldwide.
Eglinton, located in the heart of Virginia horse country, is the home of Bridon Irish Draughts, LLC, an established and successful breeding program focusing on the Registered Irish Draught Horse and Irish Draught Sport Horse. Owners Brianne Sells and Brandy Greenwell are lifelong horse people who are considered some of the most knowledgeable about the Irish Draught in America. Their record of producing the best Irish horses in the country speaks for itself. They have bred, produced or imported countless RID's or IDSH's since 1997, including three, fully approved 3 RID stallions. Since 1998, they have won numerous IDHS(NA) National Championships titles in both breeding and performance catagorires.
All Bridon horses have papers and are fully registered with the Irish Draught Horse Society of North America and/or the Horse Sport Ireland.
We hope you enjoy our site. Please feel free to contact us with any further questions.
Some breeders say they produce the best, we can prove it.